Seattle can be known for its Starbucks. Especially in the city where there is literally one on every block. It makes me wonder how on earth the company can keep every store busy with so many locations in a little small-ish area while still having other coffee shops to compete with. I guess it just means that Seattle really loves coffee. I know that since I have moved here that I have drank much more than what I have in previous times.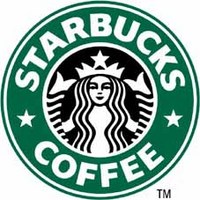 Anyhow, I am sitting in a Starbucks right now. But this isn't your generic-"trying to be homey"-coffee-shop- gone-McDonalds-Corporation-big. I was walking around the aged Capitol Hill, where I am attending school, trying to find some kind of coffee shop/breakfast house and I came upon this place. It is really hard to miss because it in the middle of a fork on one of the main roads but I think I chose this place over all the locally owned shops because it looked locally owned. It looks like it could have been one of the first Starbucks to spring up in the city.
I walk up and there is a faded paint job on the brick in the front of the building with a Hollywood/Moulin rouge-like sign on the top giving the name of the company. It is surrounded by a large patio and where is a garden surrounding the patio – that threw me off a little because you don't usually see that in a city where every bit of space is covered in concrete. The windows are large, floor to ceiling, so it brings in lots of light to give the place the feel of "natural".
Then I walk inside. And it gets better. All sorts of antique light fixture are placed on the walls and ceilings, vintage furniture is scattered with plush pillows, different sorts of tables and dinning chairs are filling the space, and the barista kitchen is advanced and intricate, not unlike a kitchen you would find in your own home.
The people sit and stand all around with their laptops, headphones, books, friends, and most definitely coffee and muffins. Chatting and buzz fill the air and environment giving it the friendly and welcome feeling that just gives you the good vibe.
The coffee is good too.
So I think I will come here more often.
From The Coffee Shop Addict